Double View Snowfall Tubes (5 tubes)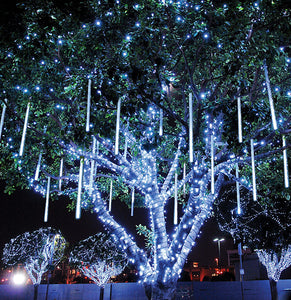 Top of the line material with acrylic casing to keep these lights working from year to year. This is the type of product that you see at Staples Center or large Malls.
Winter turns to Spring and Snowfall changes to Rainfall. Make your spring dreams come alive with animated lighting. No other product has visual impact like our Snowfall! Add a whole new dimension to your decor project with Cool White LED lights that emulate falling snow in the night sky.
Can be ordered in 23" and 34" double view